Mainstream media, through films like "The Social Network" and series such as "Silicon Valley", offers a particular view of the tech startup culture. This perspective predominantly revolves around young white males navigating their startup journey, often facing and overcoming various obstacles.
However, the tech startup narrative is richer and more diverse than these representations suggest. Founders like Amrita Bhasin of Sotira present a broader picture of the challenges and dynamics in this domain.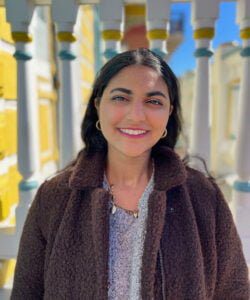 Addressing Underrepresentation
The stories portrayed in mainstream media often overlook female founders, leaving an essential demographic inadequately represented. Bhasin's experiences reflect this underrepresentation, frequently encountering assumptions about her role and capacity in professional settings.
While data suggests that almost 30% of U.S. startups are led by female founders, a stark contrast is observed when it comes to financial backing. Only 2% of venture capital funding is allocated to female-driven startups, with the percentage further dwindling for women of color.
Bhasin's Background and Sotira's Inception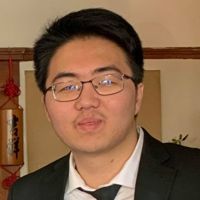 Growing up in Menlo Park, Bhasin was introduced early to the tech environment. The vicinity to notable tech entities and venture capital establishments ignited her entrepreneurial interests.
While her upbringing in Silicon Valley played a role in her entrepreneurial inclinations, she also encountered challenges. Racial microaggressions during her formative years contributed to her resilience, a trait she would later apply to her entrepreneurial journey.
Sotira, co-founded with Gary Kwong, a Berkeley alumnus, was established to cater to small business owners. Their primary objective is to offer tailored financial tools, assisting in financial management specific to platforms like Etsy, Shopify, and eBay.
Since its establishment in 2021, the company has witnessed steady growth. Bhasin credits a portion of this growth to Berkeley's SkyDeck program, which has facilitated talent acquisition for Sotira.
Challenges and Biases in Tech
Despite her achievements, Bhasin has highlighted the biases and hurdles she faces, particularly in venture capital circles. Such challenges reflect deeper systemic issues in the tech domain, resonating with a broader conversation about gender dynamics in the industry.
UC Berkeley: A Supportive Ecosystem
One significant support system for Bhasin has been her affiliation with UC Berkeley. The university is renowned for nurturing innovation and startups, offering an ecosystem that supports diverse perspectives. Its extensive alumni network provides a valuable resource for young entrepreneurs seeking guidance and connections.
Furthermore, Bhasin has explored other technological arenas, including blockchain. She's advocated its potential in advancing financial inclusivity, a topic she finds crucial, especially for underrepresented demographics.
The Tech World's Portrayal
Amrita Bhasin's journey, while unique, underscores the broader dynamics within the tech and startup environment. As she prepares for the next chapter after graduation, her experiences serve as a testament to the changing and multifaceted landscape of the tech world. Such narratives encourage a more inclusive understanding of the tech startup domain, pushing for recognition of diverse experiences and challenges.