Exploring the landscape of entrepreneurship, questions often arise concerning gender's role in how businesses are operated and managed. Dr. Jennifer E. Jennings from the University of Alberta has undertaken a series of studies to unravel the nuances of gendered approaches to business management. This article delves into Dr. Jennings' extensive research, focusing on whether female entrepreneurs organize and manage their ventures differently compared to male entrepreneurs.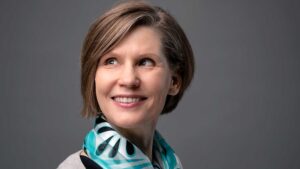 Historical Arguments
Dr. Jennings' quest to understand gender dynamics in entrepreneurship stemmed from the traditional arguments she encountered during her doctoral studies. While some theories suggested that entrepreneurship allows women to carve out their unique management paths, others proposed that women, to establish credibility, would emulate managerial practices traditionally associated with male entrepreneurs.
Business Growth Perspectives
Dr. Jennings' inaugural study aimed at understanding gender-based attitudes towards business growth. Analyzing data from 229 business owners in British Columbia, the study debunked the anticipated theory that women were less inclined towards business growth compared to men. However, a deeper qualitative analysis revealed women often preferred a controlled, gradual expansion pace, showcasing a distinctive approach to growth management.
Organizational Practices Examination
In a subsequent investigation, the focus shifted towards understanding if organizational and managerial practices differed based on gender. The study, although not finding substantial differences, introduced the notion that contextual factors might influence the degree to which businesses adopt 'masculine' or 'feminine' managerial practices.
Practical Realities versus Rhetoric
A significant revelation from the study was the disparity between the rhetoric and actual managerial practices among both female and male entrepreneurs. Despite gender-stereotypic discussions, the actual operational methodologies did not significantly differ based on gender, challenging the notion that women invariably manage their ventures differently.
Work-Family Interface
A critical aspect of Dr. Jennings' research revolved around understanding the work-family interface among entrepreneurs. The analysis revealed that while male entrepreneurs with preschool-aged children had spouses shouldering domestic responsibilities, female entrepreneurs in similar situations were more likely to adjust their work commitments, hinting at societal norms' influence.
Satisfaction Levels and Normative Practices
Interestingly, the deviation from traditional corporate practices seemed to resonate differently with male and female entrepreneurs. Women exhibited lower satisfaction levels when deviating from normative practices, especially those with young children, suggesting societal and structural factors might impose gendered constraints on their entrepreneurial freedom.
Policy Implications
Dr. Jennings' research accentuates the importance of recognizing the variations among women entrepreneurs and calls for a nuanced understanding while formulating gender-centric entrepreneurial policies. Moreover, the apparent disparity between entrepreneurial rhetoric and practical actions emphasizes the necessity of delving deeper into actual business practices as opposed to relying solely on narrative-based assumptions.