As 2023 unfolds, the latest edition of the Rose Review offers insights into the representation of women in UK businesses. Authored and commissioned by Alison Rose DBE, CEO of NatWest, the review shows an increase in women-founded companies. Specifically, over 150,000 new companies were established by women, marking a notable increase from 2018's figures.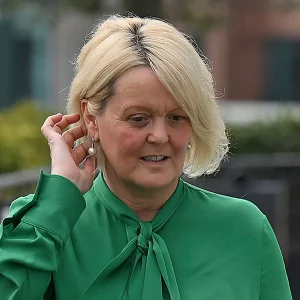 Gender Disparities in the Tech Sector
Despite such progress in the broader business sector, the tech industry still struggles with gender disparities. As highlighted by businesswoman and peer, Martha Lane-Fox, the rate of change in tech lags behind other sectors. Recent data supports this, revealing that male-only teams acquired 87% of all venture capital funding in Europe the previous year. This raises concerns when considering the even more limited opportunities available for founders from underrepresented demographics.
Learning from Women in Tech
Understanding the lived experiences of women in tech provides a more comprehensive perspective. Hence, discussions with three women founders offer illuminating revelations about their ventures, motivations, and challenges.
AI-Driven Fair Recruitment: MeVitae's Approach
Riham Satti helms MeVitae, an Oxford-based startup focused on refining recruitment processes. The company uses AI to reduce bias and ensure that hiring remains skills-centred. However, despite the focus on skills, many candidates remain at a disadvantage due to existing biases in recruitment procedures. MeVitae's tech-driven approach aims to address this by neutralising both cognitive and algorithmic biases. Their system works by anonymising certain information in CVs and cover letters, assuring that assessments revolve around qualifications and competencies.
Utilizing OpenAI for Recruitment Solutions
Additionally, OpenAI has provided tools that help MeVitae handle diverse CV and cover letter formats, ensuring that their process remains robust and efficient.
Redefining Supply Chains with Kweevo
Another notable name in the tech startup space is Audrey Limery, founder of Kweevo. Recognising the necessity for a more agile and insightful approach to supply chain management, Kweevo was designed to aid companies in streamlining and making their supply chains sustainable. Beyond this, Kweevo's platform promotes a shift from traditional linear models to more adaptive circular supply chain frameworks. With its emphasis on user accessibility, Kweevo ensures its platform remains inclusive for individuals of varied tech expertise.
Challenges for Women Founders
The narratives of Satti and Limery, although unique, provide a snapshot of the broader challenges and opportunities awaiting women in the tech sector. Women, especially those from marginalised backgrounds, navigate a complex landscape filled with distinct hurdles. However, industry-backed programs, like the Barclays Black Founder Accelerator and Microsoft for Startups program, play a pivotal role in equipping women founders with necessary resources and networking opportunities.
Concluding Thoughts on Diversity in Tech
As the tech industry evolves, the importance of a diverse and inclusive workforce becomes even more pronounced. While milestones have been achieved, as illustrated by the Rose Review and the experiences of women founders, there's an ongoing need for persistent efforts. The momentum gained must be harnessed to further bridge the gender gap and ensure that the tech industry remains at the forefront of fostering diversity and innovation.