This article was originally published at: https://herforward.com/herself-healths-approach-to-womens-healthcare/
In an increasingly competitive healthcare technology sector, a new company, Herself Health, is distinguishing itself. The start-up, dedicated to providing advanced primary care to women over 65, has successfully secured $7 million in seed funding. The round was led by founding partner Juxtapose. Simultaneously, the US-based healthtech company is preparing to launch its first clinic.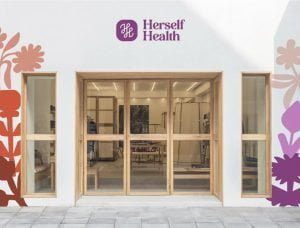 How Herself Health Operates
Herself Health is singular in its objective to cater exclusively to women, aiming to be the first fully value-based enterprise in this niche. The approach it takes to care is broad, encapsulating not just physical, but also mental, social, sexual, and spiritual needs, thereby aligning health goals with life objectives. The company's care plan is comprehensive and involves a thorough patient interview and health evaluation. This process allows clinicians to address common health concerns among women over 65, including osteoporosis, weight management, and emotional well-being.
The Team at the Helm
CEO Kristen Helton, who co-built the company with Juxtapose, leads Herself Health. Mindy Grossman, a former President and CEO of WW (formerly Weight Watchers) and current partner at the Consello Group, is also on board. Helton has a notable background, having previously co-founded the integrated biosensor company Profusa, and led Amazon's initial healthcare service, Amazon Care.
Addressing Traditional Healthcare's Shortcomings
Traditional healthcare, often operating with a one-size-fits-all mentality, has frequently overlooked the unique health needs of women, leading to a higher rate of misdiagnoses and delayed diagnoses. Herself Health aims to resolve these issues by providing individualized care, underpinned by clinical evidence indicating how conditions manifest specifically in women. Their approach involves allowing more time for doctor-patient interactions and guiding patients in coordinating their own care across multiple specialists.
Herself Health's Upcoming Plans
The company plans to increase its footprint in the healthcare sector via an omnichannel approach. After the opening of its first clinic in Minneapolis, it intends to expand into home-based and virtual care. At its debut clinic, patients can expect treatment for geriatric health, women's health, and weight management. The company aims to provide care, specifically designed for the increasing population of aging women, based on clinical evidence of how conditions present in women.
Juxtapose, a creation-oriented investment firm focused on building transformative businesses from scratch, supports Herself Health. The firm, founded by Patrick Chun and Jed Cairo in 2015, has backed the creation and financing of tech companies such as Care/of, Tend, Orchard, Great Jones, DayForward, and Modern Age. As Herself Health forges ahead with its mission, it has a solid foundation and a clear vision, thanks to a strong leadership team with a proven track record.
This article was originally published at: https://herforward.com/herself-healths-approach-to-womens-healthcare/