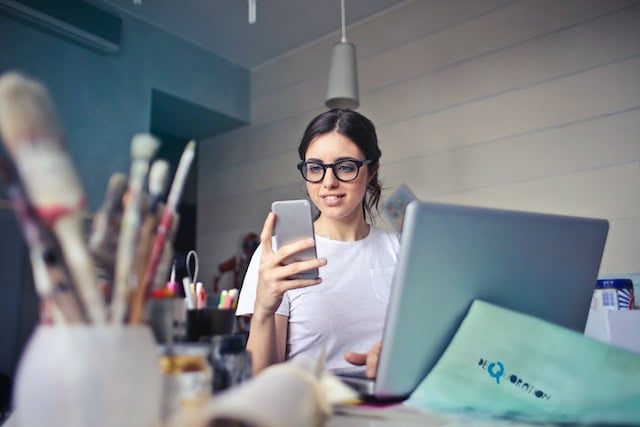 Running your first business as a female entrepreneur will present challenges in many forms. The business world is far different than in the past, with seamless communication. Challenges can arise for a female entrepreneur due to a variety of factors, including that there are not many women in some business niches. Building an online presence for a first business as an entrepreneur will be crucial to the company's success. A failure to develop a semblance of an online presence might lead potential customers to believe what the company offers is subpar in quality. Below are tips for women entrepreneurs to build an online presence for their first business venture.
Building Backlinks To The Company Website
Backlinks can be built in several ways, but the most valuable backlinks come through content in various forms. Written content is excellent as you can incorporate a backlink to the company website in a natural way. The content should not be generic as it represents the company and can start to establish a certain brand into a thought leader in a particular business niche. Outsourcing backlinks is an option but make sure content maintains quality or is produced in-house to ensure it delivers the best experience to a reader. Local online directories can be great for businesses as the individual searching can result almost immediately as a customer. 
Looking For Media Placements
Media placements for female entrepreneurs can be so important when getting a company exposure. Take the time to reach out to local media outlets to see if one will cover the business. You need to pitch this in an intelligent manner as making the news and having mentions in articles can be so important. Do not underestimate the reach the these media outlets have as they produce a number of forms of content. 
Attending Industry Events
Heading to industry events can be so important as these events usually promote attendees. Taking part in speaking at an industry event can lead to the company and you receiving hundreds or thousands of followers. Putting social media accounts on business cards can also be quite important. You do not want anyone confused as to which business you own and what services/products that it provides. Building rapport can lead to invites to industry podcasts or invitations to write for industry publications. 
Engage On Social Media Constantly
Social media is so crucial for promoting content and engaging with followers. Scheduling these posts to coincide with blog posts can be significant. You can automate this quite quickly so a post can be promoted across various social media platforms with a single mouse click or swipe on a smartphone. Hashtags can help categorize posts and get them in front of those searching for specific hashtags. You do not want to post without hashtags as it can be nearly impossible for potential followers to find a post if these are not used. 
Consistency is vital when building a personal or brand's online presence. Do not discount how important that post scheduling can be on blogs, social media, and other platforms. Use data to the fullest as this can help shape strategies for online promotion that will become more efficient down the road.