In today's rapidly changing business landscape, female entrepreneurs are not just participating; they're leading the way with insightful predictions and innovative strategies. This list sheds light on some of these forward-thinking businesswomen, highlighting their perspectives on what the future holds and how to navigate it.
Leana Shayefar: Founder & Creative Director Of Arebesk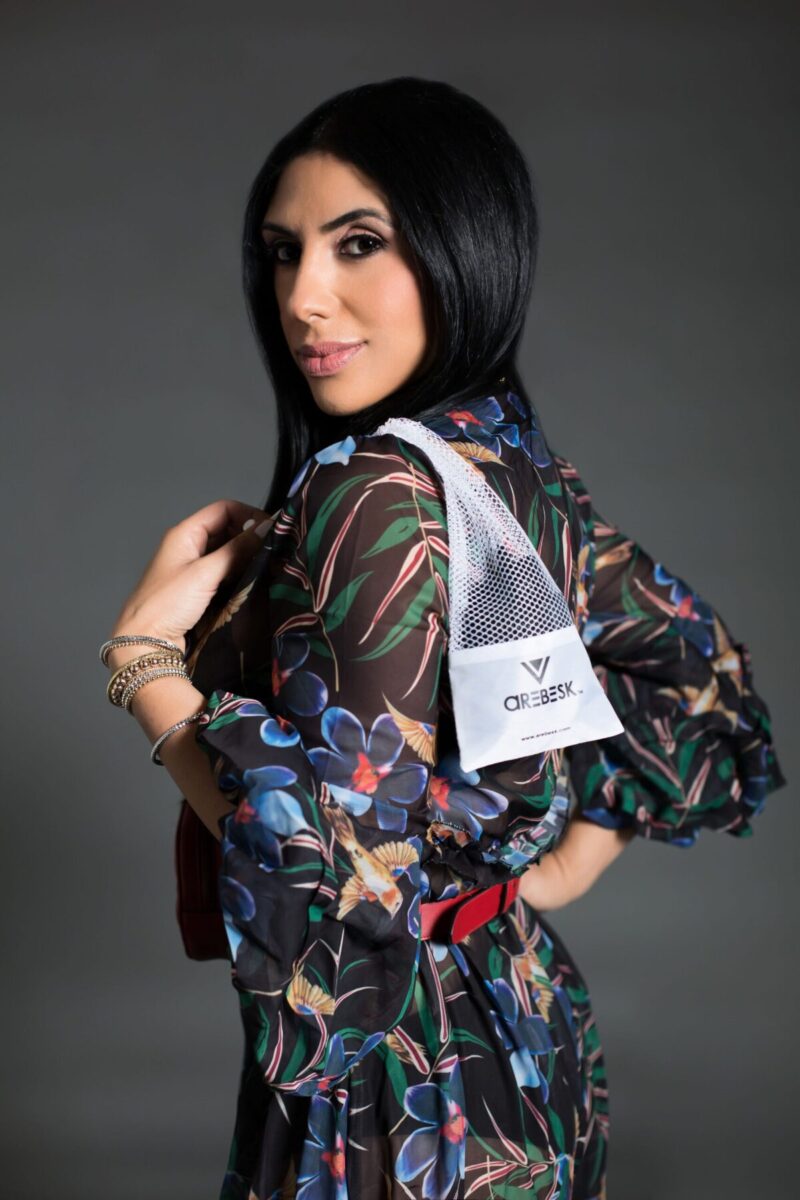 Leana Shayefar, a serial entrepreneur since 19, is the founder of Arebesk, a leading brand known for creating the first designer grip sock. Beginning from a garage and with limited marketing funds, the brand quickly garnered attention for its distinctive designs and superior quality. Catering primarily to pilates, barre, and yoga enthusiasts, Arebesk is a beacon of innovation in the grip sock industry. The name "Arebesk" is inspired by the ballet move "arabesque," also prevalent in Pilates.
Leana sees a bright future for female entrepreneurs, especially women of color, in 2023-2024. The increased media focus on female empowerment and success stories of women-led businesses suggest a positive trend in the upcoming years.
During the pandemic, Arebesk swiftly adjusted its product marketing to align with changing consumer needs. When fitness studios closed, Leana strategically re-branded their socks for home use, highlighting the rise of online workouts. This quick adaptation, coupled with a focus on designing more closed-toe socks, resulted in a significant spike in sales.
Instagram: @arebeskusa
Kseniia Chursina: Founder of STUDIO 2112 Marketing Communications Agency and STUDIO CATERING
Kseniia Chursina, a dedicated member of the NAWBO Association, is the driving force behind STUDIO 2112 Marketing Communications Agency and STUDIO CATERING Premium Full Service Catering. With a vision for an inclusive world where women entrepreneurs flourish, Kseniia and her team are paving the way for change in the event marketing domain.
Kseniia envisions an optimistic trajectory for women in business in the years 2023-2024. As workplaces transform with a heightened demand for diversity and inclusion, women are anticipated to shatter glass ceilings, occupying pivotal leadership roles and fostering environments that treasure varied insights.
Harnessing data-driven insights and incorporating advanced AI technologies, such as ChatGPT and Midjourney, has been a game-changer for Kseniia's enterprises. These technological tools have enabled her to foresee and adeptly navigate fluctuating business terrains, ensuring they stay ahead of the curve.
Bio: Kseniia Chursina
Aliza Naiman – Olgam Life's Visionary in Plasma Industry Marketing
Aliza Naiman is the marketing manager at Olgam Life, a trailblazer in the provision of state-of-the-art treatment for donors, subsequently aiding the medical industry. With years of in-depth experience in the plasma industry and its marketing intricacies, Aliza has shaped Olgam Life's digital presence from its infancy, steering the company's online trajectory with her vision.
Aliza perceives certain challenges for female business leaders in 2023-2024, such as gender bias, especially in sectors like medical and plasma. Women might be judged unfairly or offered limited opportunities due to their gender. Achieving work-life balance, while managing rapidly evolving professional landscapes, can be demanding. The glass ceiling remains another challenge. However, she is optimistic about the prospects, highlighting an increasing awareness towards gender equality, fostering an ecosystem where diverse voices are respected.
For Olgam Life, Aliza has championed a data-driven approach to navigate shifting business landscapes. By continuously analyzing data pertinent to the plasma industry, donor preferences, and medical trends, the company adjusts its marketing strategies. Advanced analytics and machine learning tools play a pivotal role, tracking donor behavior and industry shifts. Regular market research and cross-functional collaborations ensure agility in their marketing campaigns.
Instagram: @olgamlifeplasmacenter
Chelsie Kenyon – Digital Entrepreneur Championing the Future
Chelsie Kenyon is a digital entrepreneur with a 6-figure business and has consistently identified emerging trends, notably predicting the prominence of short-form video content before the advent of platforms like TikTok and Reels. She holds certifications as a Neurocoach from the Optimind Institute, is an NLP Practitioner, and a Human Design Educator. Her expertise covers online marketing and neurology. Furthermore, she employs automation in her content creation processes.
For 2024, Chelsie perceives AI as a game-changer for women across various industries. She firmly believes that women entrepreneurs should harness the power of AI now rather than playing catch-up when it becomes ubiquitous.
Chelsie's strategy in 2023 focuses on devising programs and systems that offer all-encompassing solutions, as opposed to fragmented ones. This holistic approach ensures her clients have access to comprehensive resources, empowering them to achieve success quicker and make significant strides in their respective ventures.
Samantha Frontera – Media Maven with a Vision for Equity
With over a decade in broadcast journalism and public relations, Samantha Frontera is a seasoned media expert. Her journey includes roles as a reporter, anchor, and producer at renowned channels like ABC-TV and FOX-TV, covering various Midwest regions. Samantha's diverse roles in the media realm have honed her skills as a compelling communicator and storyteller. As the CEO and founder of Exclusive PR, a bespoke public relations agency in Chicago, Samantha showcases her adeptness in PR across myriad sectors, from healthcare to fashion.
Samantha believes gender bias will persistently challenge women entrepreneurs. However, amidst rising inflation, she foresees a need for service lines and products to substantially hike their prices. The increasing living expenses and cost of goods mandate such adjustments.
Adapting to the evolving economic terrain, Samantha emphasizes the importance of flexible staffing. Recognizing peak business periods and adjusting staff requirements accordingly is pivotal. By employing more staff during high-demand phases and scaling down during lulls, businesses can maintain efficiency. Relying on part-time or contractual hires during busier times can be beneficial.
Instagram: @exclusiveprbiz
These female entrepreneurs are not just predicting the future—they're actively preparing for it. As we reflect on their insights and strategies, it becomes evident that proactive adaptation and a keen understanding of industry trends are crucial for success.