This article was originally published at: https://herforward.com/rossario-george-makes-luxury-fashion-accessible/
Few industries are as fiercely competitive as the fashion industry with many aspiring designers failing to see their vision through to success. Yet one fashion designer is defying the odds. 
CEO and President of Rossario George, Tony Vincente, admits that many times in the past he thought it was time to move on. Nonetheless, he has forged ahead in pursuit of his dreams and is now reaping the rewards with the luxury fashion brand.
Disrupting the fashion world
The Seattle-based designer and CEO/President of Rossario George, was named one of the top 30 designers disrupting fashion by NYC Journal in 2022 and was recently recognized as a leader in Seattle fashion. 
Vincente admits it has also taken a lot of grit and determination to get to where he has today. Yet he keeps the momentum going believing that when people stop or slow down they get left behind.
However, Vincente has not let his trailblazing success go to his head. He focuses on staying grounded and humble saying, "What makes me feel successful is providing a good wage to my team, being able to help models achieve their goals in the industry, and honoring my mother in what I do."
Democratizing luxury fashion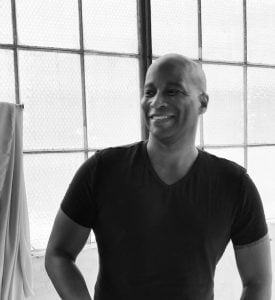 Although Rossario George's couture is garnering plenty of attention, Vincente is well aware that the price tag is often out of most people's price range. For this reason, Rossario George also has a ready-to-wear luxury lifestyle range at an obtainable cost. Their ready-to-wear range is affordable yet sophisticated. 
Rossario George's ready-to-wear clothing range includes their signature asymmetrical dresses, midi dresses, which can be teamed with their comfortably haute heels. Perfect for a special occasion to the next wedding or a dinner date at your favorite restaurant, Vincente's designs are guaranteed to get people talking. 
Tony Vincente says, "Everyone wants to feel fabulous and it should not cost a car payment to do it." 
Leading the way in ethical fashion
While we live in a fast-fashion era, minority-owned Rossario George is disrupting the fashion world with their focus on beautiful classic pieces and timeless styles that last far longer than a season. The trendsetting company is passionate about ethical and sustainable clothing, and ultimately making the planet a better place. 
The luxury brand is also proud to be one of 2422 Leaping-Bunny certified brands leading the way in cruelty-free cosmetics, achieving a 5-star rating. Vincente says, "I am a believer of karma and when it's kept clean nothing can stop you from achieving your dreams." 
Final thoughts
Vincente shows that it is possible in today's world for fashion companies to be run in a more sustainable and ethical way and to still turn out a lot of stunning designs too. With the ready-wear-range, now people who would not normally be able to afford luxury fashion can get a piece of the pie too. 
Yet what stands out the most is Vincente's own determination and vision to forge a new way forward for the fashion world. He says, "I always knew that I had to own something and use what it was to make a positive impact on the planet."
This article was originally published at: https://herforward.com/rossario-george-makes-luxury-fashion-accessible/