The career trajectory of Soojin Lee, Bloomberg employee of 17 years, has been marked by a focus on diversity, innovation, and problem-solving. Lee's professional journey spans multiple roles and countries, ultimately leading her to her current role in Bloomberg's Core Product, ESG (Environmental, Social, and Governance) team. Here, she is focused on making ESG transparent and accessible, a process she refers to as "democratizing ESG".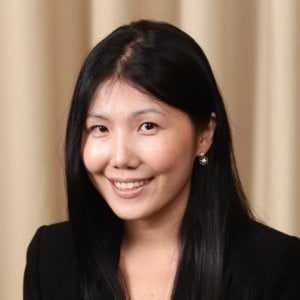 From Sales to ESG: A Career Evolution
Starting her career with Bloomberg in Hong Kong in 2006 after graduating from a university in Korea, Lee spent her initial years in Sales and Specialist roles. In 2016, she transitioned to the Financial Products Knowledge Group (now Financial Solutions Knowledge Group) in London. Following this, Lee returned to Sales before joining the newly formed ESG Product team, where she remains to this day.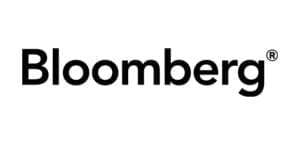 Priorities in ESG
The Bloomberg ESG team prioritizes expansion of ESG content and development of foundational infrastructure for ESG solutions. Plans are in place to build upon the differentiated content currently available, with a particular emphasis on creating seamless workflows and quality analytics to guide investment decisions.
ESG Trends: From Niche to Mainstream
Just a few years ago, ESG was considered a niche area. However, that perception has changed dramatically. Now, the integration of ESG factors into investment processes has become commonplace. This change can also be seen in the increased demand for thematic and impact investing, with concerns such as climate change and biodiversity loss driving the conversation.
Addressing ESG Data Challenges
Despite its growing popularity, ESG is not without its challenges. Clients often struggle with a lack of disclosure and standardization when it comes to ESG data. Lee claims that Bloomberg is addressing these issues with its focus on transparency, robustness, and seamless integration of data. In addition to expanding content offerings, Bloomberg also utilizes models to estimate and fill gaps in disclosure, providing a more comprehensive picture for its clients.
Simplifying the Complex
ESG is an inherently complex field, with no standardization and often subjected to rigorous scrutiny. It is also a rapidly changing landscape with varying regulatory requirements. Despite these complexities, Lee asserts that Bloomberg provides clear, simple solutions that can assist both new entrants and more experienced players in the ESG sphere.
The Motivation Behind the Work
Lee derives motivation from her ability to connect people to solve customer problems and achieve common goals. Despite the numerous challenges, she finds satisfaction in working with her team to find solutions and appreciates the opportunity to bring different stakeholders together to work towards common objectives.
Career Insights
When asked about the best career advice she's received and would pass on, Lee emphasized the importance of continuous learning and the impact one leaves on others. She also emphasized the need for respect and understanding for each other's work, as these have been crucial in her successful career at Bloomberg.
Building Bridges in ESG
Soojin Lee's work with Bloomberg's ESG team reflects a commitment to making ESG more accessible and transparent. Her journey underscores the growing importance of ESG factors in the world of finance and investment, and Bloomberg's role in addressing the challenges associated with it. As she continues her work, the democratization of ESG remains at the forefront, providing insights and guidance for those navigating the ever-evolving landscape of sustainable finance.