The world of entrepreneurship is vast and varied, encompassing a myriad of industries and individuals who each bring their unique flair to the table. In this comprehensive list, we spotlight individuals who have not only carved a niche in their respective domains but have also shaped the narrative of their sectors. By revealing the strategies they employ, the obstacles they've overcome, and the innovative methods they've adopted, we aim to provide a detailed insight into their endeavors.
Abingdon Mullin
Abingdon Mullin is an aviatrix with over 4000 flight hours in diverse aircraft, having developed a passion for aviation at just 14 years old. Besides her impressive credentials in the air, she's also the CEO of Abingdon Co., which crafts stylish and durable watches tailored for women. Her leadership extends beyond business; she fosters a community of Crew Members consisting of women who push boundaries while sporting an Abingdon watch.
Mullin faced an industry gap when searching for a fashionable yet functional pilot watch tailored for women. She noticed that the available options were overly bulky and primarily designed for men.
Instead of settling for less, Mullin chose innovation. She founded Abingdon Co. in 2007 to produce tactical watches that were not only functional but also celebrated women's strength and style. These watches, built with surgical-grade stainless steel, sapphire crystals, and genuine leather, serve as powerful tools and style statements.
Tiffany McGee
Tiffany McGee is the brain behind . Immersing herself in the diverse realms of spirituality, Tiffany's adventures as a nomad have given her the privilege to meet myriad people from various backgrounds. When she's not crafting articles for her audience, she's often spotted wandering in nature or getting engrossed in a gripping book.
Throughout her journey in digital marketing and SEO, Tiffany encountered the gender bias that often assumes women lack the technical prowess to manage their digital platforms. This bias manifested during networking events or even during contract negotiations, where assumptions were made about men being behind the technical aspects of her platform, despite her site's evident success.
Determined to change the narrative, Tiffany took multiple courses, secured digital marketing certifications, and engaged with online web development communities. Beyond equipping herself, she shared her expertise by conducting webinars and authoring detailed guides on SEO, digital marketing, and even basic coding. By doing so, she not only reinforced her credibility but also highlighted the proficiency of women in tech.
GG Mirvis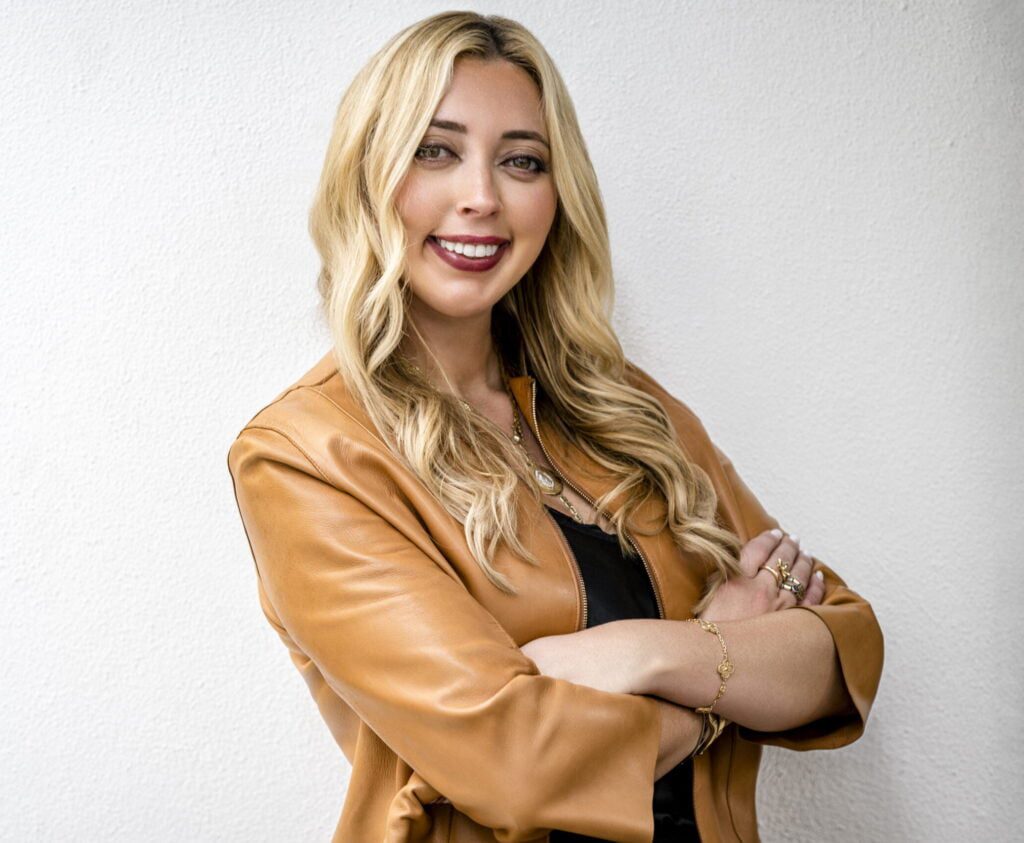 GG Mirvis is the founder and CEO of Desolas Mezcal. With a decade-long journey in the agave spirits industry, GG's love for the nuanced flavors of mezcals led her to establish Desolas. Partnering with seasoned mezcaleros, GG is on a mission to offer a unique mezcal experience, shedding the conventional "smoky" stereotype.
Recognizing the rising popularity of mezcal in the U.S., GG is channeling her efforts to diversify the mezcal taste profiles in the country. Through Desolas, she intends to become the benchmark for non-smoky mezcal. With Desolas garnering accolades and being featured in renowned publications, GG is redefining the mezcal landscape.
GG has been proactive in ensuring Desolas stands out. By celebrating the tradition and centuries-old craftsmanship of the agave spirit, she presents a meticulously crafted mezcal with a distinctive aroma and flavor. Her strategic positioning of Desolas at prime venues in New York City and Miami has further enhanced the brand's visibility.
Kaitlyn Albertoli
Kaitlyn Albertoli, the CEO and co-founder of Buzz Solutions, boasts an impressive background. From managing a sustainable food-focused non-profit to her stint at JP Morgan Chase, Kaitlyn's diverse experiences culminated in her being recognized in Forbes 30 under 30 in 2021. Her academic journey at Stanford University armed her with insights into international relations and finance.
Leading Buzz Solutions, Kaitlyn stands tall in the predominantly male-driven power utility sector. Her leadership, combined with the company's innovative AI-powered platform, ensures efficient visual infrastructure inspections, safeguarding energy infrastructure worldwide.
Buzz Solutions is pivotal in enabling field teams to prioritize maintenance tasks, subsequently reducing the chances of untoward incidents like wildfires or power outages due to faulty grid infrastructure. Collaborating with significant utilities across North America, Buzz Solutions is a testament to Kaitlyn's strategic vision and drive.
Hali Noble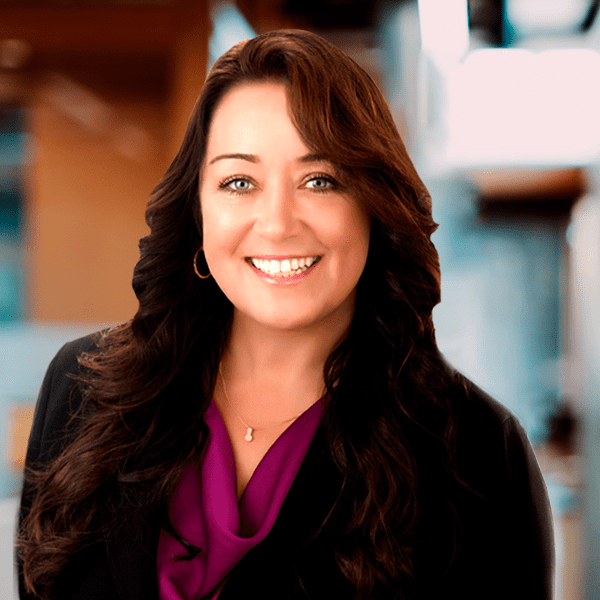 As the Managing Director at Fisgard Asset Management, Hali Noble has dedicated her career to real estate and mortgage lending. Over the years, she's held prestigious roles, such as Chair of Mortgage Professionals Canada and President of CMBA-BC. With numerous accolades under her belt, including an induction into the Canadian Mortgage Hall of Fame, she's a revered figure in her field, also taking pride in her Metis heritage.
Throughout her journey, Hali regularly encountered bias and skepticism, often being underestimated or overlooked in industry events because of her gender.
To combat this pervasive gender bias, Hali proactively sought allies and mentors who believed in gender equality within the mortgage sector. She founded the network "Women in the Mortgage Industry," amassing over 5,500 members. This platform facilitates mentorship and support among women. By forging strategic connections and leveraging influential figures in her field, Hali has successfully navigated and challenged the male-dominated terrain of the mortgage industry.
The journey of innovation is ceaseless, marked by the footprints of countless pioneers who dare to think differently. As we've delved into these profiles, it becomes evident that each individual carries a unique narrative, punctuated with challenges, resilience, and distinct strategies. Their stories not only illuminate their personal triumphs but also serve as a testament to the boundless possibilities that perseverance and passion can unveil.