This article was originally published at: https://herforward.com/women-celebrities-turned-successful-entrepreneurs/
In recent years, a notable number of female celebrities have diversified their career paths, adding successful entrepreneur to their list of accomplishments. Expanding their influence beyond their initial fame, these celebrities have successfully launched businesses, effectively navigating the worlds of stardom and commerce.
Oprah Winfrey: Broadening Media Influence
At the forefront of this impressive list is media magnate Oprah Winfrey. Her breakthrough came with her Oscar-nominated performance in "The Color Purple," leading to her own talk show. This platform would propel Winfrey to international fame and form the foundation for her subsequent business endeavors. She founded Harpo Productions in 1986, which became responsible for producing numerous popular programs such as "Dr. Phil," "The Dr. Oz Show," and award-winning films like "Precious" and "Selma." Further extending her brand with the creation of O Magazine, Oprah's Book Club, and the Oprah Winfrey Network, Winfrey's ventures have seen her amass a net worth of nearly $3 billion.
Sofia Vergara: A Trailblazer in Entertainment and Fashion
Sofia Vergara, celebrated for her role as Gloria Delgado-Pritchett in "Modern Family," has also made strides in the business world. Before her rise to household fame, Vergara co-founded the talent management firm, Latin World Entertainment, in 1994. She has since introduced her own fashion line exclusively for Kmart, expanding her influence beyond the realm of acting.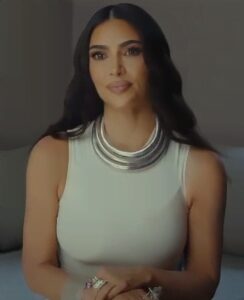 Kim Kardashian: From Reality TV to Business Ventures
Kim Kardashian is a familiar name in the reality television scene, known for "Keeping Up with the Kardashians." Yet, Kardashian's portfolio extends beyond her television career into entrepreneurial pursuits. In collaboration with her sisters, she founded the DASH clothing boutique and co-founded the online fashion service, ShoeDazzle. Her entrepreneurial pursuits don't end there; she has launched fragrance and cosmetic lines, SKKN by KIM, and ventured into the gaming industry with her mobile game, "Kim Kardashian: Hollywood."
Rihanna: Chart-topping Musician and Entrepreneur
Rihanna is a respected name in the music industry, but her influence extends to the business world as well. She is the founder of Fenty Beauty, a cosmetic brand, and Fenty x Savage, a lingerie brand. Rihanna also co-owns the luxury goods conglomerate LVMH. Her entrepreneurial endeavors have contributed to her net worth of $1.7 billion.
Tyra Banks: A Versatile Career From Modeling to Production
Tyra Banks, a former Victoria's Secret model, has demonstrated versatility in her career, delving into acting, singing, writing, and business. She founded Ty Ty Baby Productions, now known as Bankable Productions, which produced popular programs such as "America's Next Top Model" and "The Tyra Banks Show."
Celebrity Female Entrepreneurs
These female celebrities exemplify how one can leverage fame to venture successfully into entrepreneurship. Their business ventures not only diversify their professional portfolios but also contribute significantly to various industries.
This article was originally published at: https://herforward.com/women-celebrities-turned-successful-entrepreneurs/